Local Business Directory Search - Palm Springs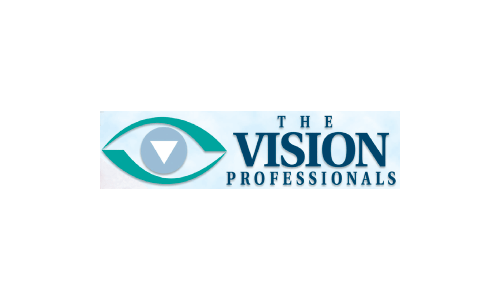 The Vision Professionals
Primary:


760-320-7051

Fax:

760-320-7683
Hours of Operation
| | | |
| --- | --- | --- |
| Monday | 08:00 AM | 05:00 PM |
| Tuesday | 08:00 AM | 05:00 PM |
| Wednesday | 08:00 AM | 05:00 PM |
| Thursday | 08:00 AM | 05:00 PM |
| Friday | 08:00 AM | 05:00 PM |
| Saturday | Closed | |
Payment Methods
Cash
Check
Visa
Master Card
Discover
American Express
Service Areas
Palm Springs, CA
Categories
Physicians & Surgeons , Optical Goods Service & Repair , Opticians , Physicians & Surgeons Ophthalmology , Physicians - Optometry & Opthalmology , Health & Medical , Opticians , Physicians - Optometry & Opthalmology
Services
Health & Medical , Consultation , Personal Services , Outpatient , Work Injuries , Diabetic Care , Medical , Medications , Treatment , Prescriptions , Cataract Surgery , Laser Surgery , Diabetes , Implants , Anesthesiology , Surgery , Maintenance , New , Wellness Programs , Consulting , Activities , Physician Care , Outpatient Care , Medi-Cal , Injury Care , Contact Lenses , Physicians & Surgeons , Injuries , Laser Surgery , Eye Exams , Same Day Service , Lasik , Scanning , Surgery , Outpatient , Cataract Surgery , Color , Cataracts , Laser Treatments , Glaucoma , Work Injuries , Exams , Vision Exams , Vision Correction , Custom Work , Implants , Laser Treatment , Refractive , Medi-Cal , Cataract , Wavefront Technology , LASIK Eye Surgery , Diabetes , Eye Injuries , Consultation , Medication Treatment , Contact Lens Exams , Eyes , Laser Refractive Surgery , Custom Lenses
Tags
refractive surgery,
cataract surgery,
physicians & surgeons-md-ophthalmology (eye),
optical goods,
corneal surgery,
laser glaucoma treatment,
laser treatment,
laser diabetes treatment,
eye exam,
eye exams,
routine eye exam,
routine eye care,
the vision professionals,
Diabetic Supplies,
Accessories,
Prescriptions,
Parts,
Medication,
Eye Care,
Surgical Supplies,
Anesthesiology,
Medications,
Surgery,
Systems,
Custom Made,
Contact Lenses,
Programs,
Forms,
Colored Contacts,
Accessories,
Clear Lenses
Additional Locations

Yucca Valley
52-019 Yucca Tr., Suite D
Yucca Valley, CA 92284
760-369-7350

Palm Desert
41990 Cook St. Bldg G Suite 602
Palm Desert, CA. 92260
Phone 760-772-3460

Indio
41120 Washington Street Suite 102
Bermuda Dunes, CA. 92203
Phone 760-772-3460

The Vision Professionals' David V. Leaming, M.D. and Robert B. Guss, M.D. are eye physicians and surgeons. The Vision Professionals' combined experience provides patients with the best-quality care and personal attention. In addition to refractive surgery, The Vision Professionals offer cataract surgery, corneal surgery, and laser treatments for glaucoma, diabetes and many other eye conditions (including routine eye care).


Cataract Surgery

A cataract is a clouding of the normally clear lens of the eye. It can be compared to a window that is fogged with steam. Cataracts occur as a normal part of the aging process and are the main cause of poor vision in people over 65 years of age.

Common Symptoms Of Cataracts Include:


Blurry or Hazy Vision

Glare or Light Sensitivity

Frequent Eyeglass Prescription Changes

Double Vision in One Eye

Poor Night Vision

Decreased Color Perception


The most common type of cataract is related to the aging of the eye.

Other Causes Of Cataracts Include:
Family History

Medical Problems, Such As Diabetes

Injury To The Eye

Medications, Such As Steroids

Long-Term, Unprotected Exposure To Sunlight

Previous Eye Surgery


Cataract surgery should be considered when cataracts cause enough loss of vision to interfere with daily activities. When a cataract forms, the lens of the eye becomes thick and cloudy. Light cannot pass through it easily, and vision is blurred. Eventually, if left alone, a cataract will become so dense that finally only light and dark can be detected, and even very strong glasses will not help vision.

During cataract surgery, which is usually performed under local anesthesia as an outpatient procedure, the cloudy lens is removed from the eye. Next, the natural lens is restored by replacing it with an intraocular lens implant. The intraocular implants are permanent, require no maintenance, and produce clear, undistorted vision. Most patients see improved vision quickly after surgery.

Lasers are not used to remove cataracts. In about one-fifth of the people who have cataract surgery and receive an intraocular lens, the natural capsule that supports the intraocular lens may later become cloudy. Laser surgery is then used to open this cloudy capsule, restoring the clear vision permanently.

After cataract surgery, you may return almost immediately to all but strenuous activities. You will have to take eye drops and return for several post-op visits, as directed by the doctor.

Cataract surgery is a highly successful procedure. Improved vision is the result in over 90% of cases. Our ophthalmologists have performed thousands of cataract surgeries and offer exceptional care for those who suffer with cataracts.

Optometrist & Optical

iZon Customized Eyeglasses: High-Definition Vision

Have you seen the fantastic difference between high-definition TV and "conventional" TV? Would you like to have glasses that provide true high-definition, whether for day or nighttime activity, up-close and at a distance? Ophthonix has introduced iZon Customized Eyeglasses, based on new vision technology that allows your unique optical fingerprint, or "iPrint™," to be corrected with fully customized lenses. These lenses are made as a one-of-a-kind match for your eyes.

In fact, like fingerprints, no two eyes are exactly alike — even your own two eyes differ. (That's why retinal scanning is being developed to identify and differentiate individuals; each of us has a unique retinal signature.) But until now, many people the world over have received the exact same prescription for their eyes. Today, your unique vision correction solution is attainable: iZon Eyeglasses have literally thousands of points of correction, providing high-def vision that will make your old glasses seem like a TV from a bygone era.

The maker of iZon lenses, Ophthonix, uses wavefront technology to measure each eye, and programs an individual's unique iPrint into its special lens material on a point-by-point basis, achieving stunning clarity and crispness of vision. Each iZon lens is thus uniquely optimized for the patient.

If you'd like to find out more about iZon lenses from Ophthonix, contact The Vision Professionals for a consultation today.


Lasik
What Laser Do You Use?

The Vision Professionals use the VISX Excimer Laser System. VISX was the first system to develop the treatment and the first laser to be approved by the FDA. The Vision Professionals have found that the VISX laser is the most precise and safest system while still providing a wide array of treatments for a wider array of patients. From 1995-present, 9 out of 10 doctors choose to use the VISX Excimer Laser System over any other laser system.

Are There Any Risks?

It is important to understand the risks associated with laser vision correction before surgery. Although only a very small percentage of laser correction patients experience complications or side effects, the laser procedure, as with any surgical procedure, has limitations and risks. The risk of having a serious vision-threatening complication is less than 0.1%.

How Long Does The Surgery Take?

Most patients prefer to have both eyes done at the same time. This normally takes 15 minutes for the whole procedure. The time that the laser is on your eye depends upon your prescription, but, generally is anywhere from 10-60 seconds.

How Well Will I See After Laser Vision Correction?

Results vary with each individual. In most cases, your vision should be improved immediately after the surgery. Some patients may experience fluctuating vision during the first couple of weeks to a couple of months.

How Soon Can I Return To Work?

The Vision Professionals perform the surgery on Friday and see you for your first post-op visit on Saturday morning. Most patients return to work on Monday.


The Vision Professionals Products & Services:
Refractive Surgery

Cataract Surgery

Corneal Surgery

Laser Treatments For Glaucoma


Laser Treatments For Diabetes
The Vision Professionals
All form fields are required.
Be the first to write a review for this business.
Post your comments above.
The Vision Professionals
1180 North Indian Canyon Drive Suite # 130
Palm Springs, CA 92262-4876
Primary: 760-320-7051
Fax: 760-320-7683
Website: www.thevisionprofessionals.com
Request Driving Directions
Enter your starting location in the field below to get directions to The Vision Professionals.
About The Vision Professionals App
Description
The The Vision Professionals App is an easy-to-use, free mobile app created to stay informed and connected with us every day through a variety of great features. This fantastic interactive app provides you with the following innovative features: -Quick Contact- Quick contact features including click-to-call, map directions, and e-mail. -Share- Easy to share with Friends on Facebook & Twitter with a press of a button. - Appointments - Experience Hassle-Free Appointment scheduling by using this app with The Vision Professionals on the go. - Payments & Invoicing - Make mobile Payments Safely Using PayPal, and receive invoices directly to your phone. - Deals/Coupons - Get exclusive Deals/Coupons via this app to save big daily. - In App Messaging - Use In-App Messaging to have real time communication with The Vision Professionals including audio, text, and photo message capabilities.
App Screen Caps